A Look at U.S. Pork and Beef Export Market Opportunities in 2021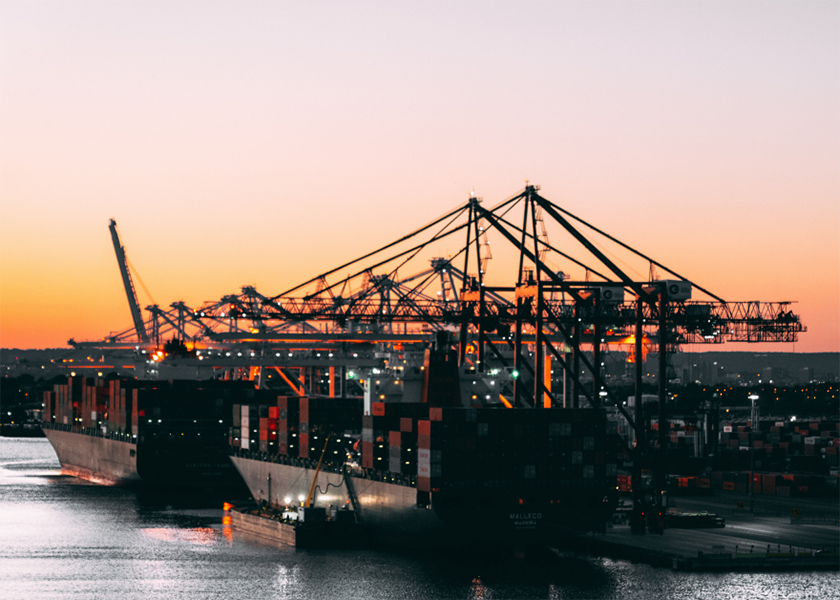 When it comes to meat export markets, particularly pork, 2020 was a year to remember.
"The meat export business was full of headlines in 2020," AgriTalk host Chip Flory said on Monday. "But if you're going to look for the biggest headline, its U.S. pork going into China, right?
U.S. Meat Export Federation (USMEF) president and CEO Dan Halstrom responded, "Without a doubt."
2020 was a "phenomenal, record-breaking year" for U.S. pork being sold into China. Although some of that demand is due to the supply challenge the country has faced due to African swine fever (ASF), Halstrom says the demand is growing as well.
"We are sitting (with data current through October) at 835,000 tons for the year. We think we'll end up the year when we get November and December in, probably somewhere around a little over a million tons, which by far will be a record for China," Halstrom says.
Here's the interview with Dan Halstrom: <iframe src="https://omny.fm/shows/agritalk/agritalk-1-4-21-dan-halstrom/embed" width="100%" height="180px" frameborder="0″></iframe>
China is importing pork from all around the world, which Flory adds says a lot about the demand for the protein.
"The largest suppliers would be the European Union. Germany is not so much right now, since they have ASF. But Spain, Holland, these are big supply sources, but also from South America, from Brazil. There are a lot of a lot of people supplying into China," Halstrom says. "There's no doubt though, that even though demand is pretty solid into China, they are restocking or repopulating their sow herd very quickly. Consequently, I think the import numbers for 2021 will definitely be lower as compared to 2020 for that reason."
USMEF estimates U.S. pork exports will be down somewhere in the neighborhood of 15 to 20% in 2021. But even at that, it would still be the second largest year ever in China. Halstrom says it's a very important market going forward.
Diversification has been a key focus for the pork industry and USMEF. Big markets like Japan and Korea are very important and growing. Halstrom expects that to continue. But he says it's important to consider emerging regions like Vietnam, Philippines and Singapore that show a lot of potential for growth moving forward. He adds there's no shortage of opportunities in Central America and South America either.
The largest market volume-wise other than China is Mexico. Halstrom says the beauty of Mexico is that the product mix is quite a bit different from Asia.
"From a carcass utilization standpoint, you're looking at more variety meats, more hams, more shoulder meat and things like this into Mexico, which complements the product mix out of Asia pretty well," he says. "The first half of 2020, we were really concerned with Mexico, especially as we got into April, May, June. But I have to tell you, September and October were phenomenal. Mexico's not only rebounding, but it's well on its way back to where it was."
He's anticipating when November and December stats come out, that they will see big numbers back into Mexico.
U.S. Beef Positions for Export Success in 2021
Although beef exports were down slightly in 2020, Halstrom says he expects U.S. beef to be in a good position as food service picks back up in 2021.
"Let's be honest, the big difference globally between pork and beef is that beef is probably more of a line on the food service business globally. Food service has taken a dramatic hit, as we all know, in the U.S. and globally. That will come back and we're forecasting that there's going to be a significant rebound in food service globally in 2021," Halstrom says.
That, complemented by the progress that's been made at retail, are good signs, he adds.
"Retail has been phenomenal globally. Pick a market – Japan, Korea, Taiwan, Mexico – retail markets and the e-commerce segment of retail have just been booming. I think you combine that momentum that we have in those areas with a rebound in food service, and U.S. beef is well positioned to take advantage of that."
U.S. beef has also faced significant access improvements in the past year. Being on a level playing field with its competitors has been a major hurdle to overcome.
"The reality is that these access improvements are still there today, and we are on a level playing field. I think this is another advantage that we tend to forget a bit about when we're dealing with a pandemic. But these macroeconomics changes that happened last year are still there today, and they'll help us going into 2021," he says.
When you add up the opportunities in Central America, Halstrom says it's significant. Although it may be more of an established pork market than beef, both markets are growing.
"I think there's real growth opportunities as the middle class further emerges in regions like Central America," he says.

Via Farm Journal