EU steps up AI control measures
The European Union has adopted protective measures in relation to outbreaks of highly pathogenic avian influenza in the east of the bloc.
Multiple influenza cases in Eastern Europe
Poultry producers in the East of Europe are on high alert with highly pathogenic avian influenza outbreaks in multiple countries. Since the first outbreaks in Poland on new years eve, the OIE reported new cases in Hungary, Romania, Slovakia and the Czech republic. On 20 January the Ukrainian authorities reported a H5 outbreak in the poultry dense area of Vinnitsa.
At the same time, in the far eastern province Brandenburg, Germany, an infected wild bird was found. Wild birds are thought to be the vector in the contamination of the commercial farms in Eastern Europe. Authorities call for vigilance and maximum biosecurity measures throughout Europe. See map for outbreak locations.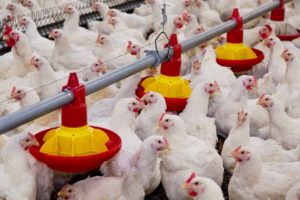 Europe's Health and Food Safety Directorate General also added, as part of normal seasonal movements it was likely these outbreaks had been introduced by wild migratory birds.
There is no indication of harm to human health at present, it added.
The virus first reported in Poland on 31 December last year has caused a total of 16 outbreaks of high-path avian influenza to date in a range of poultry species.
A commission statement said that member states unanimously supported a commission proposal that consolidated protective measures in relation to the outbreaks.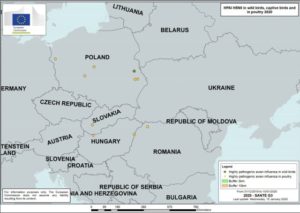 The measures aim at protecting the rest of the EU and third countries ensuring continuation of safe trade without jeopardising the sanitary status of the EU.
"Such decisions are usually recognised by third countries, which import from non-affected parts of the respective Member State and the rest of the EU.
"So far, all affected countries have taken all necessary measures," it added.
Via PoultryWorld – Jake Davies